Rope and Sling Completes Load Tests at Rolls-Royce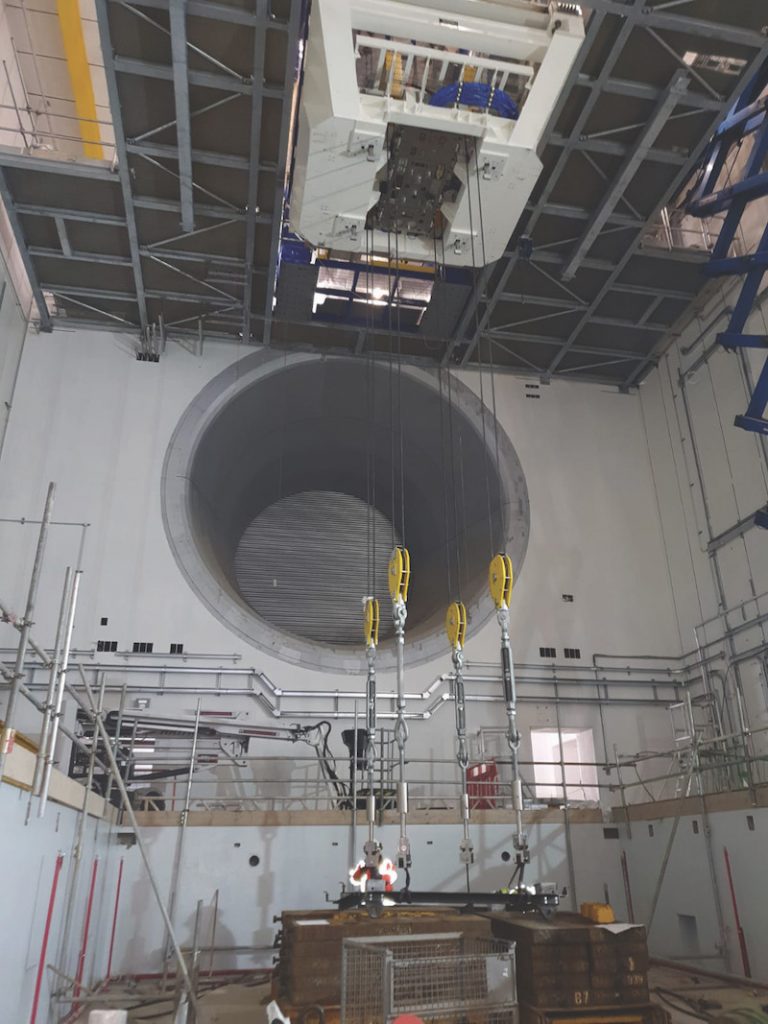 Rope and Sling Specialists Ltd. (RSS) has completed proof load tests on Rolls-Royce's new testbed for the Trent family of engines.
The so-called Testbed 80 was recently turned on at the Derby, UK site. Prior, RSS was asked to provide lifting, rigging, and load monitoring expertise. The site's prime contractor is MDS Aero Support Corporation.
RSS accepted a scope of work to proof load test the T-bolt system underneath the thrust measurement system (TMS) and lift platform. Following Factory Acceptance Test (FAT), which evaluates equipment during and after the assembly process by verifying that it is built and operating in accordance with design specifications, RSS delivered the required third-party thorough examinations.
Steve Hutin, Managing Director at RSS, explained that the load tests were completed in four configurations: forward, starboard; forward, port; aft, starboard; and aft, port. The safe working load (SWL) of the system is 25t, but a proof load test to 31.25t was conducted, with the load split in four points: 15,233kg, 11,089kg, 2,852kg and 2,076kg (total 31,250kg). Hutin added: "We then rotated clockwise covering the four points, so we effectively tested it four times."
Much of the rigging gear was readily available or provided by site-based contractors, while PP Engineering supplied test weights, cradles, chain slings and a mobile crane. RSS sourced two 20t capacity and two 3t capacity hand chain blocks that combined with a fleet of load monitoring equipment, including four Crosby | Straightpoint 25t capacity Loadlink plus load cells, a 12t capacity Accuway and a 6.5t capacity Dynafor load monitoring system. Readings were taken wirelessly and recorded for the client. Offsite, RSS conducted a further 32t tensile test on a 16t SWL hoist engine mount.
Hutin alluded to the high profile of the sight, pointing out that, at the time of going to press, Testbed 80 had successfully completed its first engine run. Larger than a football pitch, the testbed conducted its first run on a Rolls-Royce Trent XWB engine. The project has been under construction for almost three years.
Hutin said: "I read an article recently saying the Derby site represents the world's largest and smartest aerospace engine test rig. But more notable, it seems that Testbed 80 is built with changing the future of aerospace in mind, principally in terms of decarbonization. To play a part, even as a third-party testing company, in such a landmark project is hugely rewarding. Utilization of state-of-the-art load monitoring technology is a pre-requisite to working at such sites."
Testbed 80 will be officially opened within months.
More about RSS www.RopeAndSling.co.uk