Loos & Co., Inc. battery powered wire rope net clip tool
The SL-7510-CP3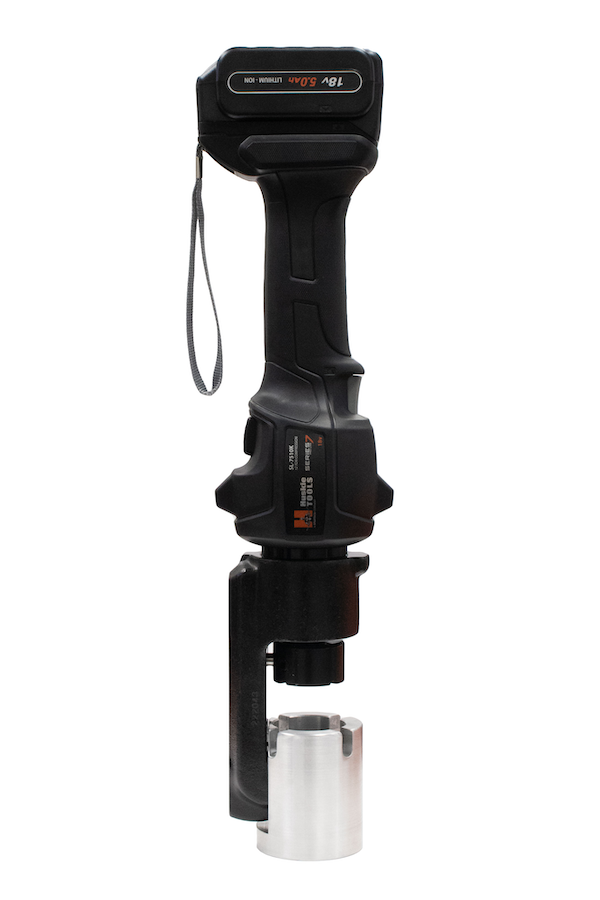 Loos & Co., Inc. Cableware® Division launches their new battery powered wire rope net clip tool, SL-7510-CP3. The newly designed tool makes it easier than ever to fabricate cable nets. 
Nets are traditionally made by overlapping cable at 90-degree intersections and hammering them in place with net clips. Once finished, they are used in suspension bridges, military applications, and safety systems.
The assembly process has historically been slow and cumbersome, requiring assemblers to swing dead blow hammers three to four times per net clip. Now, the SL-7510-CP3 tool secures net clips in seconds with the push of a button.
 "This tool eliminates the repetitive labor- intensive hammering and replaces it with a more ergonomic labor-saving alternative,"

said James Pierro, Product Line Manager for Loos Cableware®. 
He went on to explain, "unlike using a hammer, which does not allow for any measurable repeatability, the SL-7510-CP3 provides consistent results from the first clip to the last." 
Using the SL-7510-CP3 tool also reduces overuse injuries, rapidly increases production rate, and eliminates any variation in finished assemblies.
Alongside the tool's strength, it remains portable and sturdy for easy movement around job sites.
The SL-7510-CP3 tool produces 6 tons of crimp force. It also comes fully equipped with a durable carrying case, two lithium ion batteries, and a battery charger.
Visit https://www.loosnaples.com/netcliptool to learn more about the SL-7510-CP3 battery powered wire rope net clip tool.