People in the News From Chant, YOKE, Caldwells, and All Crane
The People in the News column from the April 2022 issue of the Wire Rope News & Sling Technology magazine.
Alex Harris Joins the Chant Engineering Sales Team
Chant Engineering Co. Inc
Chant welcomes Alex Harris to the sales team. Alex brings years of heavy-duty machinery sales experience to Chant's team. Alex has a Bachelor of Arts degree in Communications, Public Relations, Advertising, and Applied Communication. He also has a Master of Business (MBA) in Business, Management, Marketing, and Related Support Services. (photo above Alex Harris welcomed by Sharon Mathis.)
more about Chant on www.ChantEngineering.com
---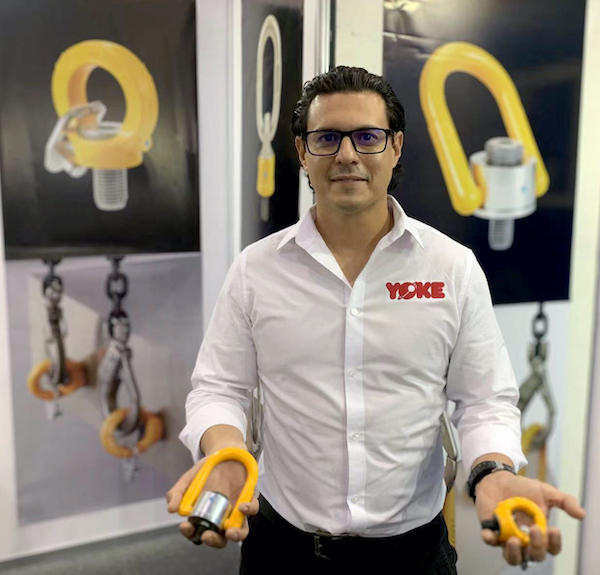 YOKE appointed new FAE for the Americas !
YOKE Industrial Corp.
YOKE of Taiwan, an elite manufacturer of Lifting Accessories and Fall Protection Equipment, is pleased to announce the appointment of Neyib Bernal Navarro as Field Application Engineer in Americas.
Neyib is joining the YOKE sales team after spending over a decade in the metal industry. He spent years cultivating relationships and pursuing optimal profit margins for high-profile industrial welding and automotive companies. He hopes to leverage his technical knowledge as an industrial engineer and his extensive understanding of financial analysis to work with the current and potential customers in the American market. He is based in Mexico.
more about YOKE on www.yoke.net
---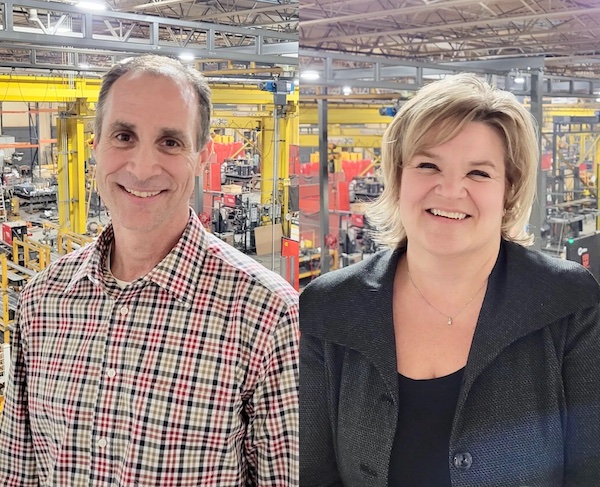 Caldwell's New Hires Target Customer Experience
The Caldwell Group Inc.
Rockford, Illinois-based The Caldwell Group Inc. has named Jeff Ferchen, director, business development; and Lisa Sympson, marketing manager. The appointments chime with wider endeavors to further enhance overall customer experience, which is a focal point for Ferchen especially, who will also oversee inside sales and engineering activities. Sympson, meanwhile, aims to strengthen the company's marketing efforts to better serve distributor customers and share the story of Caldwell's lifting solutions with end users.
more about Caldwell lifting solutions on www.caldwellinc.com
---
Crane rental leader names new Ohio Sales Manager and GM of ALT Sales, and says goodbye to retiring longtime legend
ALL Crane, ALL Family of Companies
A well-deserved retirement is prompting a new round of promotions from within the ALL Family of Companies, which is known for the remarkable stability of its leadership team.
Josh Bacci has been named the new Ohio Sales Manager for ALL Erection & Sales Corp. Bacci's name is already well known to ALL customers, as he previously served as general manager of ALT Sales Corp., the boom truck arm of ALL. Bacci's promotion follows the retirement of ALL legend Norm Rados.
Norm Rados started with ALL in 1978, first as an oiler and then as an operator, working primarily on a contract basis with local steel mills. Norm combined years in the seat and exacting lift planning with a natural business sense and an easy-going way of forging relationships. "The career that Norm carved out with ALL speaks for itself," said Michael L. Liptak, CEO and president of ALL. "He has brought clear vision and a steady hand to his work — work that has helped our company thrive. We wish him well in retirement…"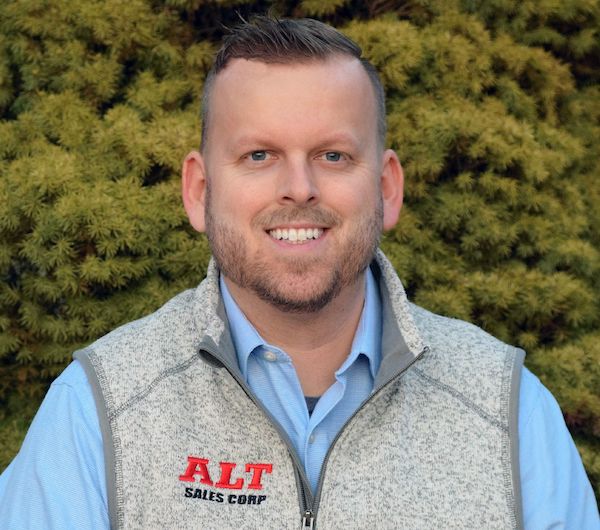 Bacci's promotion, of course, creates a vacancy at ALT. The company is proud to announce Josh Doyle has been promoted to general manager at ALT Sales Corp. Doyle is a seasoned sales executive with experience spanning several industries including information technology and the service industry along with heavy equipment sales.
more about ALL Crane on www.ALLcrane.com
---
Subscribe to our magazine for more about the wire rope and sling industry and the people in our industry. You can find companies in the wire rope and sling industry in our Suppliers Directory.