Global Lifting Awareness Day – GLAD 2022
July 7, 2022
Global Lifting Awareness Day (GLAD) will take place on 7 July 2022 – supported by the Lifting Equipment Engineers Association (LEEA) and helped by partners.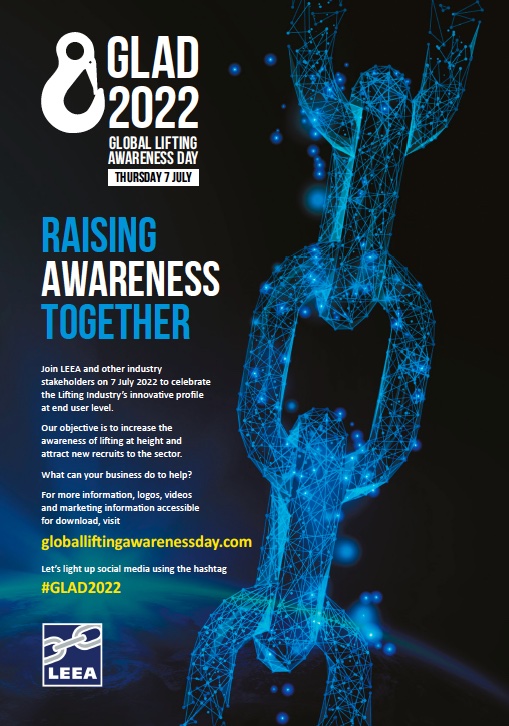 GLAD 2022 is expanding its scope with more organizations and people from around the world. They are looking for sister organizations and associations with an interest in height safety, drop prevention, and lifting.
GLAD Vision: Lifting and height safety industries which have eliminated accidents, injuries and fatalities
GLAD Mission: To educate, influence, and enable so that best practice is an everyday action
Videos
GLAD invites partners and businesses to submit their GLAD videos. You can view them here. Following is one video submitted – on The Importance of Information Sharing Robert (Rory) Rorison talks us through why it's so important that critical information, guidance and best practices are effectively communicated throughout an organisation to ensure it reaches the right people.
More information about GLAD on www.GlobalLiftingAwarenessDay.com. And more videos submitted by companies to GLAD.