Talurit® 800T & 400T Premium Hydraulic Swagers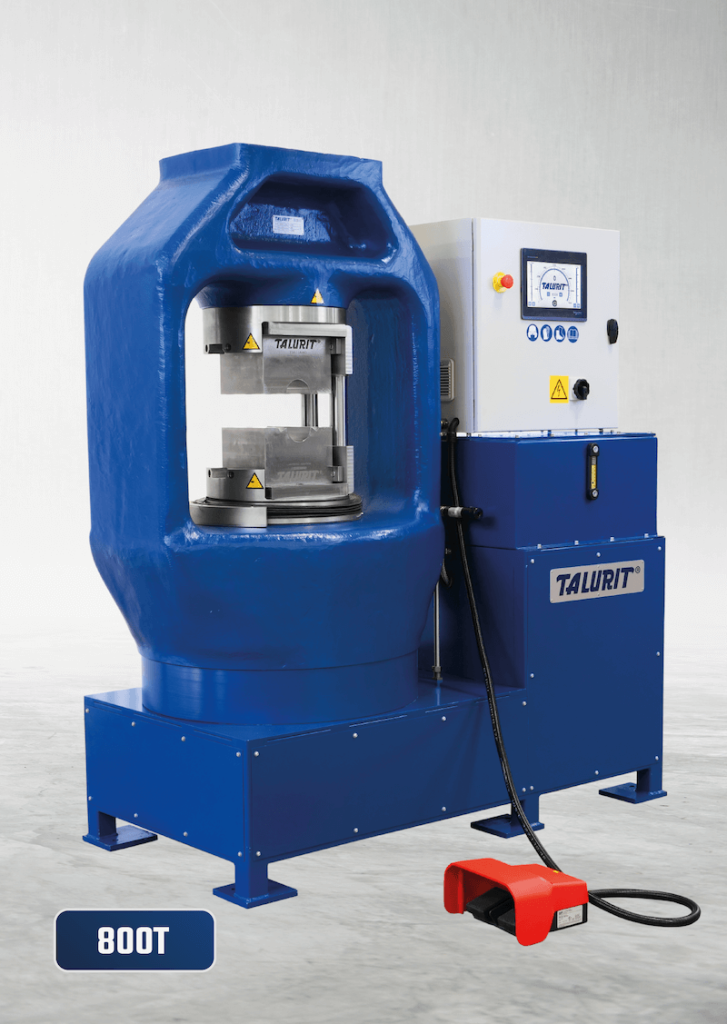 The Talurit® 800T 1VS swager and the Talurit® 400T 1VS swager are two of the newer medium-range models that have been designed to be easy to use without compromising on efficiency and safety.
The operator has great accessibility with a large 10″ touch screen, and the high-performance power pack ensures quick swaging cycles and lower energy consumption. Thanks to the variable speed, efficiency is boosted, and customizations for each specific job can be done. Instantly after the swaging operation is complete, the intelligent control system switches the machine into EPS-mode (environment protection mode), reducing power consumption and noise level while increasing service life. Let us show you why these two premium swagers are the first choice for companies wanting to swage medium-size wire ropes.
Powerful yet compact The 800T and 400T models are equipped with a larger die holder than what is usual for the size. This means that a greater range of die sets can be used, and more importantly, the swager can handle larger ferrule sizes in multiple swage operations. Adjustable touch screen Included on the 800T and 400T is a user-friendly 10″ touch screen, where all settings of the swagers can be accessed easily, and the feedback from the machines is displayed in an easy manner. The touch screen is designed to help the operator improve production cycle time and reduce operator movements as well as wear on the die sets and machine. Low sound level As a way of further improving the work environment for the operators, the 800T and 400T swagers come standard equipped with a silencing package that gives a lower noise level during operation. Approx. 70 dB (A).
Learn more at www.talurit.com.