People in Wire Rope News from CHANT, AWRF, Bridger Howes, the Crosby Group, DLM, and SEAA
Here are some highlights of the People in the News column of Wire Rope & Sling Technology magazine.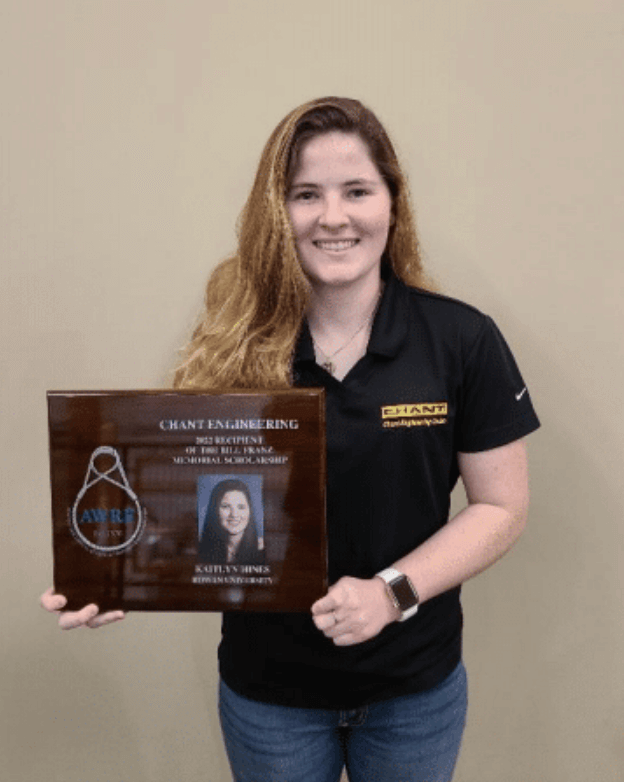 Kaitlyn Hines of Chant Engineering has Been Awarded the Bill Franz Memorial Scholarship from AWRF
Chant Engineering Co. Inc. is happy to announce that Kaitlyn Hines has been awarded the Bill Franz Memorial Scholarship from AWRF in 2022.
Katie is a rising Junior at Rowan University majoring in Mechanical Engineering with an automotive CUGS and Math minor.
While at Chant this Summer, Katie has learned to perform design improvements for refurbished pull test machines and how to perform dimensional analysis of customer test subjects to generate Test Stand Design Specifications for Chant manufactured Test Stands. I have also learned to design components for new pull test machines, hydraulic power units, written test subject tolerance reports, and performed run-off testing of said test subjects.
more about Chant Engineering on www.ChantEngineering.com
---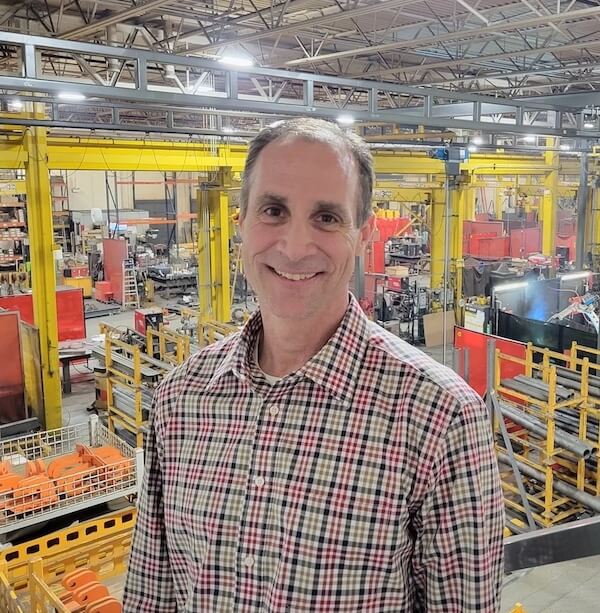 AWRF Names Caldwell's Ferchen to Board
Associated Wire Rope Fabricators (AWRF) has named The Caldwell Group Inc.'s Director of Business Development Jeff Ferchen to the board of directors.
Ferchen will serve on the New Member Committee. Ferchen, who joined Rockford, Illinois-based Caldwell, last year, said: "I am proud to represent both Caldwell and the wire rope, rigging, and lifting industries in this new, yet familiar, role. The good work performed of our board and the active participation of our membership make the industry stronger."
He continued: "AWRF is where all the industry experts work to get technical information and help drive overhead lifting standards."
Ferchen delivers a wealth of experience to the board, having spent more than two decades in the rigging industry at several large manufacturing companies and channel partners positioned closer to the point of use. Ferchen is a regular at AWRF's 18-monthly Product Information Exhibition (PIE) and has worked with various committees during his career.
---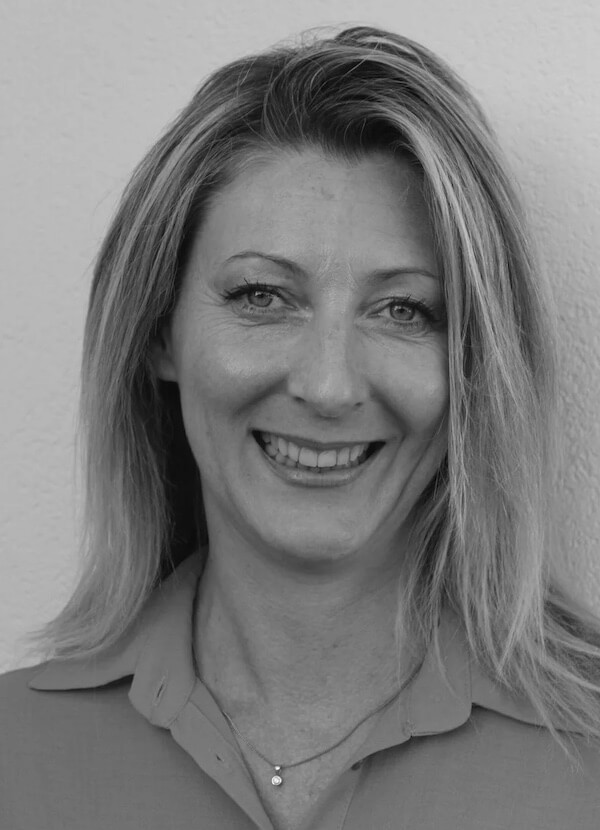 Bridger Howes Recruits Jenny Eagle
Lifting industry PR company Bridger Howes Limited (BH) has named Jenny Eagle PR and communications manager.
Eagle, formerly editor of Hoist magazine, will join BH on 1 February. She becomes the business's first major recruit, joining founding directors Mark Bridger and Richard Howes.

She said: "Having served the industrial lifting sector as an editor, I grew attached to the products and people that make the sector such fun to cover. I am proud of the diversity of my editorial portfolio but leapt at the chance to embed myself further in the industry via BH's book of clients. I have tremendous respect for Mark and Rich, and the work they do."

Howes said: "I admired what Jenny was able to achieve in such a short space of time as brand captain of Hoist. The title gave me my first editorship back in 2006 so there's a nice synergy. Many of our clients already know her, and those that don't will soon get that opportunity. She shares our passion for accurate, informative prose, and the lifting industry."
Read the full story on www.bridger-howes.prezly.com
---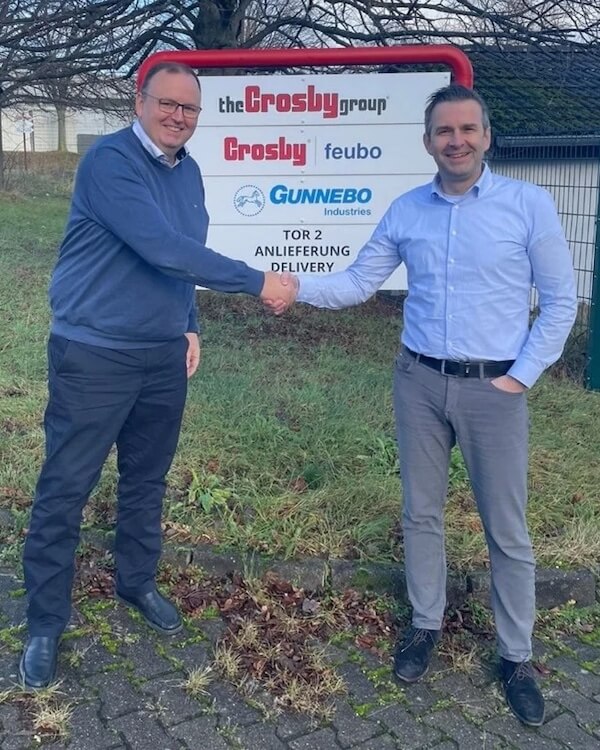 Travis Buck appointed Commercial Director, EMEA region at The Crosby Group
The Crosby Group, a leading supplier of lifting and rigging solutions, is pleased to announce the appointment of Travis Buck as the new Commercial Director for its EMEA (Europe, Middle East, and Africa) region.
Travis brings a wealth of experience to the role, having previously held senior commercial positions at leading companies in the construction and engineering sectors. He has a strong track record of driving business growth and developing successful partnerships with clients and distributors.
Read the full story on Crosby News
---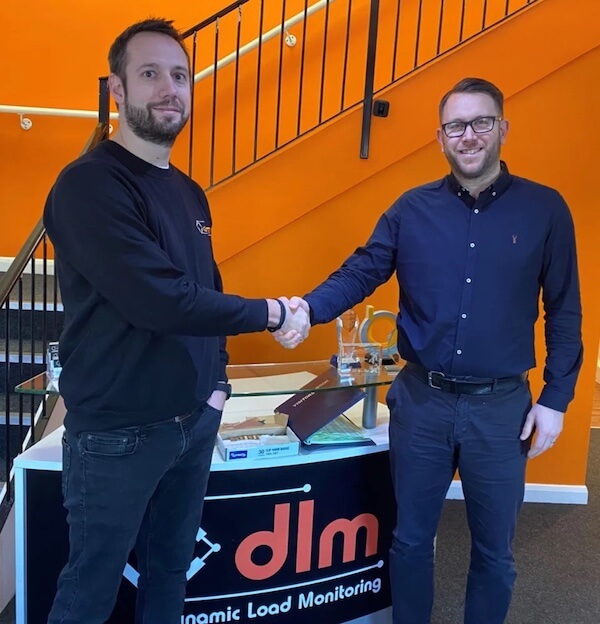 DLM Names Scrutton Director
Dynamic Load Monitoring (UK) Ltd. (DLM) has promoted Chris Scrutton to technical director of the Southampton, UK, business.
Scrutton will immediately take an overall view of the engineering and operations functions of the company with a remit to improve efficiency, strategically identify and develop new products, along with ensuring that the DLM range continues to offer industry-leading functionality and quality.

Scrutton, formerly technical manager, is already managing director of DLM's sister company, Vulcan Offshore, a specialist in fabrication, welding, and computer numerical control (CNC) machining for the marine and subsea industries. It principally works for cable lay companies that own or charter vessels for laying offshore wind farm or fibre optic cables for the telecommunications industry.
---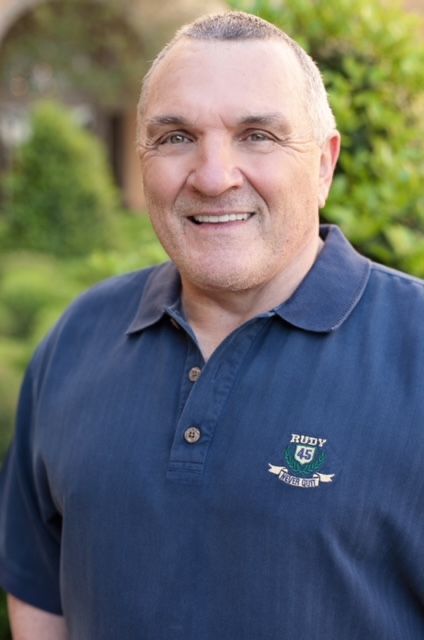 SEAA Announces Daniel "Rudy" Ruettiger as Keynote Speaker 2023 Convention
The Steel Erectors Association of America (SEAA) will hold its annual Convention and Trade Show March 28-31, 2023 in St. Augustine, Fla., at the World Golf Village Renaissance Resort.
Former Notre Dame football player, Daniel "Rudy" Ruettiger, will give the Keynote Presentation.
"We are thrilled to have Ruettiger share his personal experiences with our attendees," said R. Pete Gum, SEAA's Executive Director. "More than just an exceptional athlete and motivational speaker, Ruettiger is also an entrepreneur with insights that members can apply to their own businesses," said Gum. 2023 marks 30 years since Tristar Productions immortalized Rudy's life story in the blockbuster film named for him. It's a story of adversity and triumph about the Notre Dame football player who sacked the quarterback in the last 27 seconds of the only play in the only game of his college football career. Today, Rudy Ruettiger is an Emmy Award Winning motivational speaker, author, and producer.
---
Subscribe to our magazine for more about the wire rope and sling industry and the people in our industry. You can find companies in the wire rope and sling industry in our Suppliers Directory.