People in the News From SEAA, ALL, Miller Lifting, and a tribute to John Embray
The People in the wire rope and sling technology News.
Here are some highlights of the People in the News column of the August issue of Wire Rope & Sling Technology magazine.
SEAA Announces 2022 Lifetime Achievement and Person of the Year Awards at 50th Anniversary Gala
Steel Erectors Association of America (SEAA)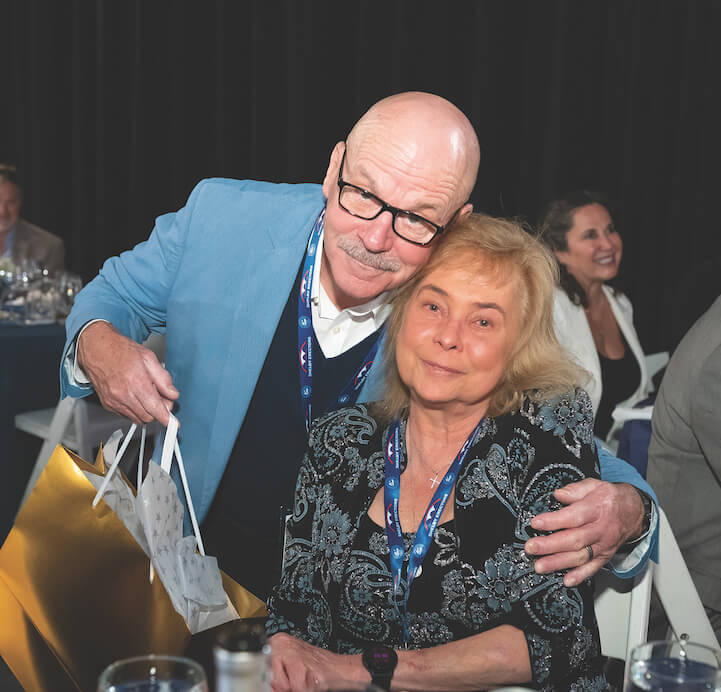 The Steel Erectors Association of America (SEAA) have posthumously awarded David Alan Schulz of Schulz Iron Works with its highest lifetime achievement, the William Davis Service Award during its 50th Anniversary Gala in April. Stephanie Trainor, Vice President and Marketing Manager, Construction Insurance Agency, was recognized as the association's 2022 Person of the Year.
WILLIAM DAVIS SERVICE Award. The William Davis Service award is given to an individual who has demonstrated a life-long commitment to service in the steel construction industry. The award is the association's highest honor, and is not issued annually. The lifetime achievement award is presented in memory of William Davis, who held board and committee positions for nearly 20 years through the 1980s and 1990s. Recipients of the award exemplify qualities of volunteerism and generosity.
David Schulz, known by his friends as Dave, unexpectedly passed away in December of 2020. He was a hardworking ironworker who started his career in construction in 1973 erecting grain dryers and boilers.
PERSON OF THE YEAR Award. Stephanie Trainor (photo at top of page), the recipient of the 2022 Person of the Year award, has a long-standing history with the association. Her father, George R. Pocock, was a board member and long-time organizer of SEAA golf events, and a great asset to the association for more than 15 years. Stephanie's brother, George R. "Chip" Pocock II, was President of the association from 2007-2008. They are also the only father and son pair to have both received the Person of the Year and the William Davis Service Award. Trainor's sister-in-law, Pamela Pocock, served as Executive Director from 2000 to 2012. "SEAA is quite literally in her blood," said Drew Heron, Chairman of the Awards Committee. "She has been involved with the association for as long as I can remember. She has worked tirelessly as a volunteer behind the scenes and is always willing to take on more work," he continued.
more the full SEAA, Steel Erectors Association of America, on www.seaa.net
---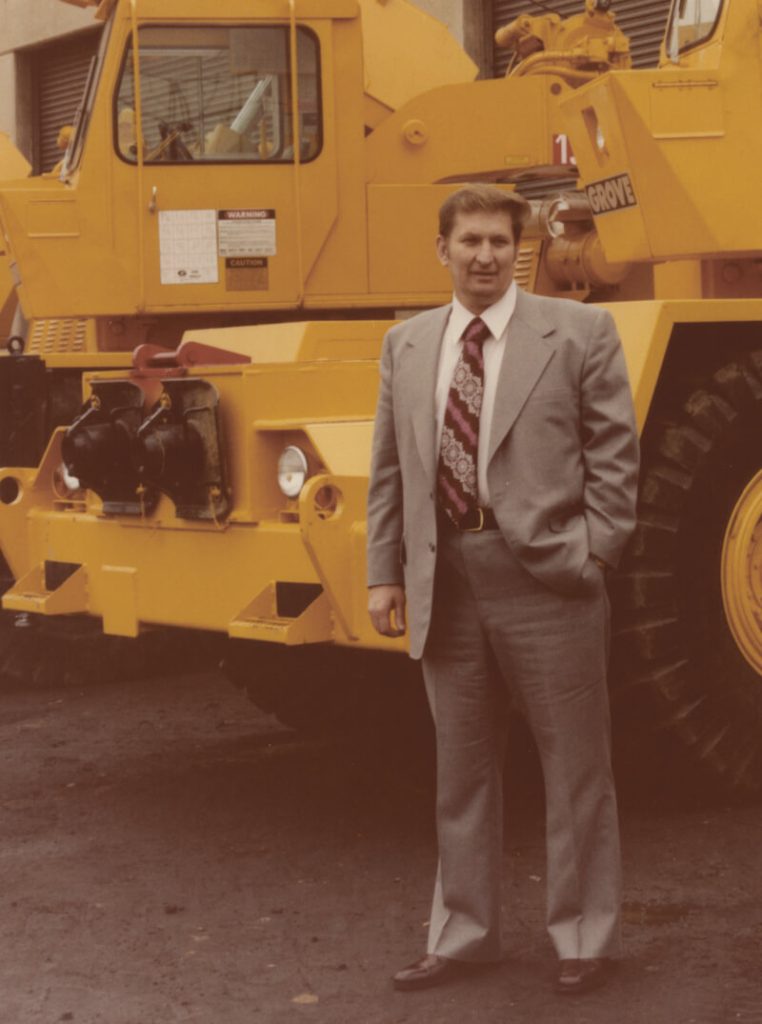 Michael C. Liptak, the driving force behind the creation of the crane rental category leaves an unmatched legacy
ALL Family of Companies
The principal architect of the heavy lift equipment rental category and driving force behind The ALL Family of Companies has passed away. Michael C. Liptak was 91.
Together with his wife, Marvine, and brothers Lawrence and Jake, Michael founded ALL Erection & Crane Rental in Cleveland, Ohio, with just a single crane in 1964. Through the decades, it grew into the largest privately held crane rental company in North America, boasting 33 branches across the continent, a fleet of more than 3,500 cranes, and an employee roster totaling more than 1,500.
read the full article in the August issue of Wire Rope News & Sling Technology magazine (page 68)
more about the ALL Family of Companies on www.ALLcrane.com
---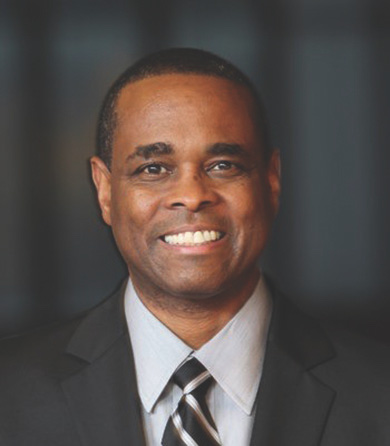 John Embray, From the Shop Floor to Executive Leadership
Special Wire Rope News Profile by Greg Smith et al
Colleagues give a fitting tribute to John Embray, and his accomplished career, as he ventures onward to new horizons.
I first met John in 1996 when he was a union vice president and machine operator for Wire Rope Corporation of America, later to become WireCo World Group. At the time I was assigned the plant safety managers position so it goes without saying that I had a lot of dialogue with John. I learned early on that he was bright, articulate, highly motivated, and cared a great deal about the folks that he represented. He would carry these traits with him as he moved into management. But I digress to his early years: John grew up in St. Joseph, Missouri and became an all-state basketball player while leading Lafayette High School to a state title. After graduation from high school John then went to work at Wire Rope Corporation of America, starting on the floor and becoming a machine operator. He would eventually be promoted to quality manager, regional sales manager, and vice president sales for the midwest region. When this promotion was announced, I called John and expressed my interest in applying for sales. Fortunately, I was given the opportunity by John Josendale, Sr. Vice President Sales and reported to John. His mentorship, support, and infectious laugh made for better times on the countless sales call trips we made together. Without exception, our customers across the country all enjoyed John's visits. After spending nearly 44 years in the wire rope industry, we felt that his story needs be told. — Greg Smith
Read the full profile in the August issue of Wire Rope News & Sling Technology magazine (page 48).
---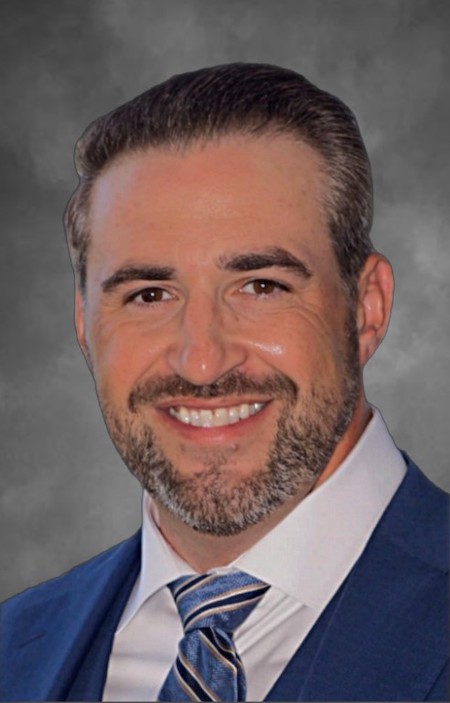 Jeffrey Thornton Named Director of Sales for Miller Lifting Products
Miller Lifting Products
Miller Lifting Products announced that Jeffrey Thornton will join Miller Lifting Products and GHM Industries Inc. as Director of Sales. Thronton succeeds Fritz Butts and will be based in Houston, TX.
He will report to Paul Jankovic, President, and CEO. As Director of Sales and member of the company Leadership Team, Jeff will have overall responsibility for the sales activity for Miller Lifting Products.
Jeff brings extensive sales experience in the material handling and lifting industry and comes to Miller Lifting from Irizar Forge, SA where he served as Director of Sales for North America since 2019.
From 2008 through 2018 Jeff held successive positions of increasing responsibility at Southwest Wire Rope in inside sales and outside sales, rising to the position of Outside Sales Manager in 2012.
more about Miller Lifting Products on www.MillerProducts.net
---
Subscribe to our magazine for more about the wire rope and sling industry and the people in our industry. You can find companies in the wire rope and sling industry in our Suppliers Directory.