The October 2018 issue should reach your desk any day now. It's the first issue of our 40th year.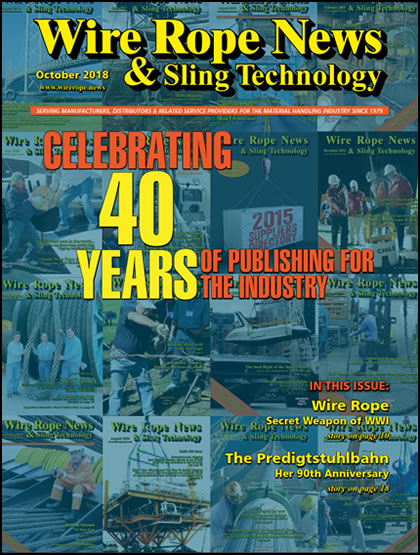 So much has changed in the material handling industry since our first issue in 1979. As a pioneer magazine for this sector of the industrial world, we've been honored to have so many of you read our current event articles as well as the historic pieces that we've highlighted over the years.
We'd like to think that our founder, Ed Bluvias (who passed away in 2013), would be proud to see how much farther the industry has progressed while knowing that Wire Rope News & Sling Technology has kept right in step with those changes.
Thank you all for being a part of our family for 40 years!