Spotlight on Sheaves, Inc.
Innovative, Custom Engineered Wire Rope Sheave Solutions!
Let Sheaves Inc. design and manufacture the sheaves and pulleys for your equipment.
Sheaves, Inc. have designed sheaves that are in service in outer space, on the ocean floor, working on offshore oil rigs, on marine vessels, and cranes around the world, in a wide range of severe and high tech, precision environments.
Their expertise is based on decades of supplying leading manufacturers, from the simplest applications to the most demanding.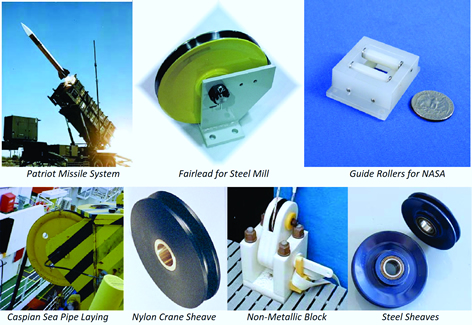 Sheaves Inc. is an engineering firm that can take your technical requirements for sheaves and translate them into cost-effective solutions without compromising the performance of your application.
Don't spend your valuable time designing sheaves and pulleys. Leave that to eSheaves! It's what they do best and what they do all day, every day.
eSheaves is located in Groton, Connecticut. Call to speak to one of the eSheaves engineers today. Telephone: 866-344-6774  Email: sales@esheaves.com